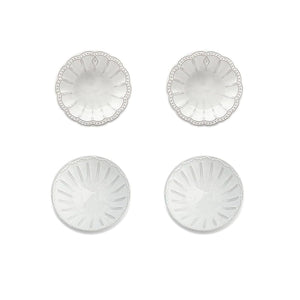 Our Arte Italica dinnerware collections are available by special order. 
Please contact us by phone at 270-478-1022 or email us at willowandpinemarket@gmail.com and we'll be happy to take care of you!
$125.99
This dinnerware was created by an Italian fashion designer then hand-crafted using a delicate white glaze over stoneware. The beautiful details create an elegant, unique addition to any table. Italian Stoneware, Hand made in Italy.
Microwavable, oven & dishwasher safe.
5.5" W x 1.5" H