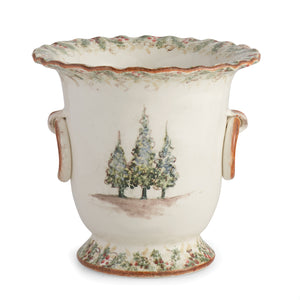 Natale is the perfect collection to entertain at Christmastime and throughout the winter season.   Berries and pine boughs surround the snowy evergreens. 

These serving pieces look beautiful with the coordinating Natale dinnerware but are also gorgeous all on their own!


This champagne bucket will be a wintertime favorite for all your celebrations with friends and family!

Italian Ceramic.  Hand made in Italy.  Imported by Arte Italica.

Hand washing is recommended.
9.25" H x 10" D